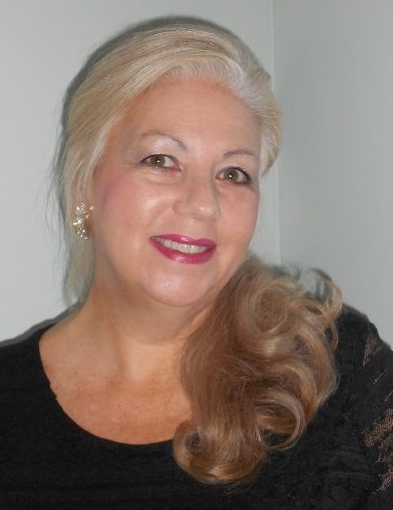 Ongoing professional resume writer training provides faster results! Posey Salem,  possesses the professional training and skills that set her apart from run-of-the-mill resume writers. She is committed to staying on the cutting edge of current professional resume writing, employment and hiring trends. Her advanced resume writer certification and training position her to successfully assist career professionals, executives and job seekers at all career levels.
Posey  is the owner of Radiant Resume Services located between Raleigh, NC and the Crystal Coast. She is one of the professional resume writers Jacksonville NC who serves job seekers in the following local communities: Jacksonville, Richlands, Maysville, Swansboro, Cape Carteret, New Bern, Holly Ridge, Sneads Ferry, Trenton, Kinston, La Grange, Goldsboro, Fayetteville, Burgaw,  Benson, Dunn, Mt. Olive, Clinton, Warsaw, Wallace, Lumberton, Havelock, Beaufort, Newport, Maple Hill, Beulaville, Snow Hill, Rose Hill, Magnolia, Emerald Isle, Salter Path, Atlantic Beach, Morehead City, Hubert,  Wilmington and ALL of the Carolinas!
In today's competitive job market, Posey knows  tired resume phrases and meaningless objectives without a specific job target are sure ways for a resume to land in the trash bin. Don't give up hope, Posey knows how to help you get interview opportunities and the job of your dreams.
Curious to know how some job seekers land new jobs in less than 30 days?
You need a professionally written resume, cover letter, and LinkedIn profile that is powerfully written and creatively designed to get you noticed by hiring managers who are looking for candidates, just like you. Most of our clients are landing interview opportunities and their 1st choice job in less than two months and some in less than 30 days! They are shining brighter, starting brighter jobs, and positioning themselves for a brighter future. Our resume and job search packages can be customized to your individual needs. If you want an attention-getting resume so you can land a new job faster Contact them Today.
Targeted, Powerful and Professional Resumes and Strategies
Posey provides powerful, targeted and professionally written resumes and employment strategies that work. In order to provide her clients with these services, she has positioned herself to learn from some of the best and most successful resume writers and trainers in the world.
With an office near the Crystal Coast of North Carolina, Radiant Resume Services understands the complex career transition challenges of retiring military personnel. That's why they are proud to serve job seekers from the following local military installations:
USMC Camp Lejeune
MCAS New River
MCAS Cherry Point
USAF Seymour Johnson
Fort Bragg
She works locally and nationally serving clients through virtual technology with a local office along the NC coast. Email, telephone, and Skype provide many opportunities for both clients and a professional resume writer to connect and develop job winning strategies and resumes. This "virtual" technology makes it easy for Posey Salem to help clients in the private sector, federal employees and military personnel no matter where they are based –  locally or working across the globe. 
Proudly Serving Job Seekers in the U.S. Armed Forces, Federal Government or Government Service
Air Force
Army
Coast Guide
Marines
Navy
Advanced Certification
Posey Salem was awarded international certification as a Certified ADVANCED Resume Writer (CARW) by Career Directors International (CDI). She has demonstrated her proficiency in resume writing through an intensive examination and professional writing process to assess her industry knowledge and advanced resume writing skill. Recognition as a CARW sets Posey apart from the competition and positions her to better assist her clientele by providing a standardized level of resume writing excellence. In addition to receiving this Advanced certification, Posey Salem earned it at the GOLD Level, something only a handful of North American resume writers have attained. CDI is an international association that provides proactive resources and assistance to empower its members in the undertaking and application of career development, resume writing and employment practices.
Expert Candidate Positioning
All of this combined professional resume writer training provides Posey with the skills, knowledge and expertise to provide her clients with resumes that get results. As a certified advanced resume writer, Posey, uses techniques that give her clients an extra advantage–expert candidate positioning. By collaborating with her clients during the resume development stage her clients will know they have the skills, experience, and added value to expertly position themselves among the "best qualified" candidates who are vying for the same employment position.  Posey says,
"Learning from some of the best resume writers in the business has given me powerful skills to help my clients. Techniques and insights that help them to:

stand out from the crowd
shine brighter than their competition
enjoy a more successful job search
shine brighter during their interviews
land the employment situation they most desire."
Professional Resume Writers Jacksonville NC, Havelock NC and Fayetteville NC
Radiant Resume Services is one of the Professional Resume Writers Jacksonville NC, Havelock NC and Fayetteville NC. Proudly serving the graduates and alumni of:
Mt. Olive College
Coastal Carolina Community College
Carteret County Community College
Miller-Motte Technical College – Jacksonville
Campbell University
University of North Carolina
North Carolina State University
Posey is one of the professionally certified ADVANCED resume writers Jacksonville, NC. For more information visit their website, or contact Posey at 910-324-4102.  Email her here.
Serving Job Seekers in the Following Counties
Onslow, Duplin, Carteret, Jones, Lenior, Wayne, Cumberland, Bladen, Green, Robeson, Pender, and Sampson counties.
Professional Advanced Training
Posey has learned from several nationally and internationally recognized colleagues and officially studied under or completed training modules under the following professional resume writers and trainers:
Gayle Howard, CMRW – Certified Master Resume Writer and lifetime achievement award recipient. Gayle is the winner of more than 28 TORI awards (Toast of the Resume Industry, international award granted by Career Directors International) and is an acclaimed international resume expert. She is the writer and director of an international resume writing courses Resume Writing Mastery Training Course and PS, You Are A Resume Expert.
Louise Kursmark, MRW, CPRW and Wendy Enelow, MRW, CPRW  founders of The Resume Writers Academy and Career Thought Leaders. Both Louise and Wendy are highly regarded in the resume writing and careers industry. Their works are included in numerous books on resume, cover letter, and related topics.
Career Directors International provides information, training webinars and cutting edge training during their annual Career Empowerment Summits.
Teena Rose, CPRW and Executive Resume Writer, whose work is published in more than 10 career and resume books. Teena published her own book/course for those who plan to begin their own resume writing business.
Julien A. Sharp, Executive Director, Pro Resume Writer Course. Julien was a former pharmaceutical Human Resource professional and has more than 20 years in the resume writing business.
Professional certifications mentioned above:
CARW – Certified Advanced Resume Writer, certified by Career Directors International
CMRW – Certified Master Resume Writer, certified by Career Directors International
ACRW – Academy Certified Resume Writer, certified by The Resume Writers Academy
MRW – Master Resume Writer, certified by Career Thought Leaders Consortium
CPRW – Certified Professional Resume Writer, certified by the Professional Association of Resume Writers and Career Coaches