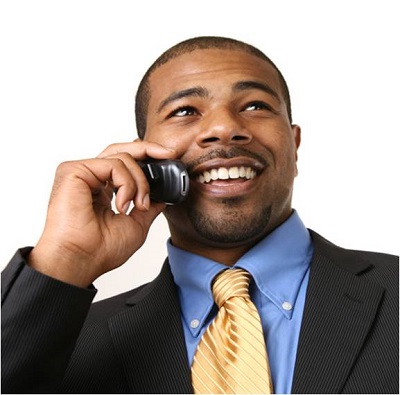 Do you have a job interview scheduled? Hoping for one soon? Part of preparing for your interview is gathering valuable information before the big day. Here are the first three tips to help you prepare for your next job interview.
What's In It For You:
Reduce your stress level
Be better prepared for your job interview
Feel less rushed, hassled and in more control of the situation
Come across as a professional who is considerate of others
Be more knowledgeable about the company/business and the people who will participate in the interview process
Focus on making a positive impression during your interview
Things to Ask When Making Your Job Interview Appointment
There are a number of items you should know before you show up for your job interview. The best time to start gathering this information is when you make the interview appointment. Here are the first three items you should inquire about (and write down) when making your interview appointment:

Appointment Address and Location
Verify the company/business name and the address where the interview will take place. Be aware that some companies/businesses have multiple buildings in different locations around town (think of large manufacturing facilities, hospitals, and universities). Inquire about building names or ID numbers, and if public parking is available or if you should use a specific on-site parking lot.
Interview/Company Contact Information
When setting your interview appointment, make sure to ask for the name of your interview contact, their telephone number, and email address. You will need this contact information once you arrive. Depending on the company or organization, and their security policies, you may need to give your contact details to a security guard. Also, you should have easy access to this information when en route to your interview should you need to inform your contact of a delay.
Start Time and Approximate Length of the Interview
When you are making the interview appointment, jot down the time of the interview and ask, "Approximately how long will the interview process take?" Some interviews are quick–20 to 30 minutes. Others could take 5-6 hours when required to interview with different people throughout the day.
Knowing the time frame for a typical interview can give you an indication of how you are being received during the process. For example, the company's job interview process typically takes one hour, but yours concludes after only 20 minutes. This shortened time frame could be an indication that they do not think you are a good fit for the position. Conversely, if the interview lasts longer or you are sent from one office to another to meet with different people, it may indicate that you are seriously being considered for the position and may be offered the job.
Be prepared, head into your next interview ready to stay longer, and you may be pleasantly surprised.
Be on the lookout for the next installment in this series, "Three Tips to Better Job Interview Preparation Part 2".
Ace Your Next Interview
You have a job interview scheduled, great! Do you have an interview strategy? Do you know how to answer the top 5 most asked interview questions? Do you have employment obstacles and do you know how to respond positively? Do you know what questions are essential for you to ask? Get the job interview help you need. Contact me today to schedule a job interview strategy session. Together we can map out a plan so you can shine brighter and ace your next interview!