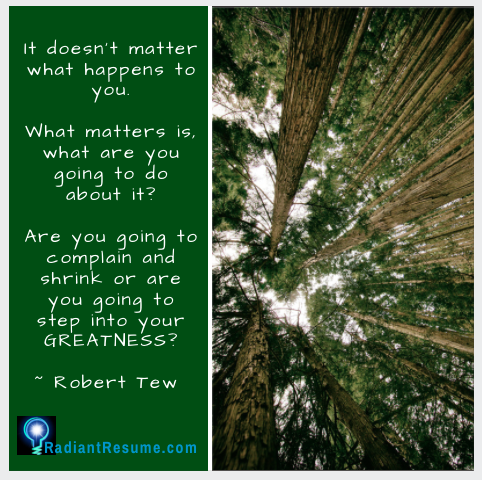 Today's Quote
It doesn't matter what happens to you. What matters is what are you going to do about it?
Are you going to complain and shrink or are you going to step into your GREATNESS?
~ Robert Tew
Concerned about your job or career? Contact me now, and get help to move forward to a better life.