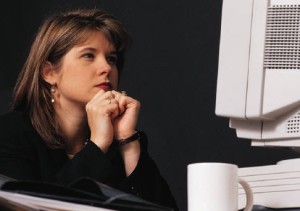 Job seekers often think that they can't afford to work with a professionally certified resume writer and career strategist, especially if they are currently unemployed. Let me show you that you CAN afford professional resume services.
Let's talk MONEY and See How You Can Afford Our Services
Did you know that the average length of a job search is 36 to 40 weeks according to the Bureau of Labor Statistics? Every week that you are unemployed (or working in a job that pays less than you could be earning,) adds to the amount of money that you are LOSING.
Your Wage Losses Can Really Add Up
If you are looking for a job that will pay you $60,000 a year; that translates to $231 a day and $1,154 a week. For every week that you are unemployed you are losing $1,154! Multiply that by 36 weeks and your loses equal $41,544!! Just think what you could do with $41,544. Yes, a professionally written resume is an investment…an investment in your earning potential…an investment that you CANNOT afford to pass by.
What if that professionally-written resume shortens your job search by just two weeks, that puts $2,308 in your hand and that is more than enough to cover the résumé and career service fee that you paid out. You've made your money back, and then some (view table below).
| | | | |
| --- | --- | --- | --- |
| Desired Salary | Lost Daily Wages | Lost Weekly Wages | 4-Day Savings |
| $30,00000 | $11500 | $57700 | $46000 |
| $40,00000 | $15400 | $76900 | $61600 |
| $50,00000 | $11500 | $96200 | $76800 |
| $60,00000 | $11500 | $1,15400 | $92400 |
| $70,00000 | $11500 | $1,34600 | $1,07600 |
| $80,00000 | $11500 | $1,53900 | $1,23200 |
| $90,00000 | $11500 | $1,73100 | $1,38400 |
Don't forget the additional benefits offered by many employers: healthcare, life, dental, or vision insurance, paid holidays,paid vacations, and paid tuition. All of these benefits ADD to the total income that you get when you land that new job!
Tax Deduction
Did you know that job search expenses are usually tax deductible? Often the expenses associated with getting a new job can be deducted on your tax return for that year. Check with your tax adviser for more details.
Look at it as an Educational Expense
In college now? A recent college graduate? It is common knowledge that an education is a learning experience AND an investment in your future earning potential. The same is true for membership in professional associations, continuing education training and course work because they help you stay up-to-date with industry trends and make you more attractive to prospective employers. Professionally written résumés and career services are an investment that can IMMEDIATELY impact your future earnings.
Resume Templates and Generic Resumes Don't Get You Noticed
Remember we said the Department of Labor says the average length of a job search is 36 to 40 weeks? For many people, a 6 to 12 month job search is enough to devastate their savings and monthly budget. Hiring someone to simply "type" your updated work experience, job duties, and education on a resume template will not help you SHINE BRIGHTER a midst the stiff competition for current job openings.
"Although it varies with the company and the job, on average 250 resumes are received for each corporate job opening. Finding a position opening late can't help your chances because the first resume is received within 200 seconds after a position is posted. If you post your resume online on a major job site like Monster so that a recruiter can find it, you are facing stiff competition because 427,000 other resumes are posted on Monster alone each and every week (BeHiring)."– Dr. John Sullivan is an internationally recognized HR thought leader who provides talent management solutions to many of the largest corporations in the world. Read Dr. Sullivan's jaw dropping article here.
We are more than a resume typing service! Radiant Resume Services and Posey Salem are resume and career pros who have put the effort, time, and expense required into obtaining a high quality education in this industry. We have gone through an extensive credentialing process that is among the top in the country. Forbes Magazine reports that job seekers are 40% more likely to get noticed by hiring decision makers when they use a professionally written resume.
Statistics show a professionally written resume can make you:
• 38% more likely to be contacted by recruiters!
• 31% more likely to win the interview!
• 40% more likely to win the job!
Source: beSatisfied Resume Rewrite Impact Study, March 2009
Radiant Resume Services can help YOU!
We can help you SHINE BRIGHTER and reach your job search and career goals FASTER!
• Save thousands of dollars! – According to the U.S Labor Statistics, the average job search today is taking nearly 35 weeks. Shortening your job search by as little as two weeks literally pays for your resume and the rest is money in your hand.
• Overcome employment obstacles – We use specific wording and strategic resume design strategies to help you overcome employment obstacles such as age discrimination, job-hopping, or long periods of unemployment.
• Interview with confidence – Know how to present your unique selling proposition and interview confidently knowing that you offer the exact skills and experience the hiring manager seeks and the added value you bring.
• Negotiate a higher salary – It is hard to dispute a performance-based resume that proves that you have the skills and experience necessary to outperform your competition.
• Relieve stress – Today's job search is much more complex than ever before and can be burdensome on you and your family when it drags on endlessly. We are here to listen and provide strategies that can shorten your job search and make it more enjoyable. Know that you have an expert on your side who cares.
• Secure your financial future – In today's highly volatile job market no one is immune from possible layoff and it is critical that you are prepared well in advance so you don't miss a potential opportunity.
Click Here To JUMP Start your Job Search Right NOW!
Click Here: to learn about our professional career industry training and coveted certification
Read why our Certified ADVANCED Resume Writer credential is important to you