A Better Resume or CV Begins Here
We provide professionally written resumes, executive resumes, curricula vitae, professional bios, and cover letters using the most current industry standards and job search marketing techniques.
Professional Services
Great! You've decided to accelerate your job search and career goal journey. Our powerfully written and original layouts are designed to get you noticed and generate interviews by hiring managers who are looking for candidates, just like you.
Clients that engage us for resume, cover letter, job search coaching, interview coaching, and career management strategies are landing their 1st choice job in less than four months and some in less that 30 days! They are shining brighter, radiating their unique value, and positioning themselves to outshine the competition.
What makes our professional resume and curriculum vitae service so useful to you as a job seeker? It will help you:
Relieve stress

because we do the strategizing and writing for you, so you don't have to learn how to write a job-winning resume or CV by reading more than 25 books

Project an accomplished and professional image on paper

and a computer screen

Prepare for your interviews

, because the things we discuss in the development process are some of the same things you need to communicate in job interviews

Boost your confidence level

and prepare you to present a confident professional image in your communications, on the phone, and in person

Be a powerful way to "sell" yourself

and the abundant potential, experience, and value-added talents you have to offer to prospective employers

Land a job in LESS TIME

than the national average reported by the Department of Labor which is 10 or more months
A resume or curriculum vitae that clearly radiates your unique value
A Powerful way to "sell" you and the abundant potential, experience, and value-added talents you have to offer to prosective employers
Custom crafted and creatively designed
Featured achievements that clearly demonstrate what you have accomplished
Highlight your strengths and minimize problem areas
Keyword optimized for the scanning software (Applicant Tracking System - ATS) employers use to screen resumes
What You'll Receive
Personal, individual attention from a real career industry professional. NOT something produced by a mysterious internet website with mystery writers who may not speak American English or may attempt to steal your identity
Creative, targeted, and attention winning resume or curriculum vitae, written to get you noticed in less than 7-seconds -- stand out from the crowd
Personalized cover letter written for your job target and easily customized by you
Career documents that are keyword optimized, reflect the current industry standards, and exciting to read.
Guidance to select the best references and a Professional Reference Sheet prepared on your custom letterhead with the information employers expect to receive
Custom letterhead so you can present a professional and uniform image in all your written communications
Prepared in the formats job seekers need for today's job search
Resume or CV, cover letter, and reference sheet that you can modify for each job application using MS Word. Be aware, some resume services only give you a PDF resume so you have to keep coming back for every little modification. NOT with us!
Two months of personal email support during your job search
Additional e-Books and tip sheets with inside information to assist your job search
Take the 1st Step to Your New Job
Contact us or call 412-453-6092 or 910-518-0048
Schedule a FREE, no obligation 30-45 minute resume or curriculum vitae and job search consultation
We are in touch with you throughout the entire process
Your resume or curriculum vitae will be professionally written using advanced strategies. We include specially designed discovery worksheets to help you communicate who you are and the things you have accomplished. Next is your personal one-on-one session (by phone, Facetime, or in person) where we learn your career story and identify the value you bring to potential employers. We stay in touch with you through the entire process via email and phone. Everything we do is designed to help you shine brighter by communicating your value in powerful and compelling ways.
Resume and Curriculum Vitae Formats Available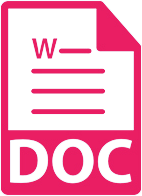 Microsoft Word Document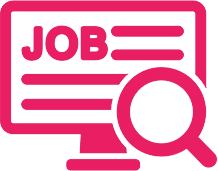 Professional Electronic Application Resume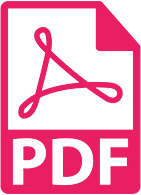 Portable Document Format
Investment Costs
Our pricing is based on the purchase of a resume or curriculum vitae package and includes: Resume or CV, cover letter, and a professional reference sheet. Investment ranges are outlined below. Each client is different and so is their project; because of this, investment costs vary based on scope and complexity.
High School students or recent grads: $150


Recent 2-yr Trade School or Associate Degree: $350
Less than 2 years work experience
College students and recent grads: $425
Undergrad degree and less than 2 years work experience
Post-grad students: $475
Post-graduate degree and less than 2 years work experience
Mid-Career, Professional or Mid-level Management: $500 - $875
Investment varies depending on years of service, education, and scope
Military Transition Resume: $550 - $800+
Investment varies depending on years of service, education, and scope
Federal Resume and USA Jobs Coaching: $550 - $800+
Investment varies depending on years of service, education, and scope. USA Jobs application COACHING included with your resume
Curriculum Vitae: $500 - $800
Investment varies depending on years of service, education, and scope
Executives: $800 - $1200
Investment varies depending on years of service, education, and scope
ATS Resume Version: $150
Specifically formatted to be read by today's Applicant Tracking Systems that are used for ALL online job postings and employment applications
Cover Letters: $150 - $200
Your letter will be targeted for the type of job opportunities you want to pursue. We use MS Word format and the most current trends in cover letter writing so you can easily customize your letter for each job.


Need a resume and feel you can't afford the professional resume outlined above?
Consider the following options:
— Scholarship:
Every month we accept applications from job seekers who need a professional resume but can't afford to pay the entire investment cost.
Contact us
for more information.
— Fundamental Resume: $250
We do offer a fundamental resume for those with budget constraints. This is not the professional resume described above. It is the basic traditional resume that most people are familiar with. It is not as powerful, but provides a solid alternative for those who need it.
Payments
An invoice will be sent to your inbox with a private link to PayPal for secure online payment via (credit or debit card). Alternate payment methods include money order, cashier's check, or cash.
Like most professional career services, we require full payment in advance to schedule your project and enter you into the queue. We do not provide refunds but your satisfaction is guaranteed.
Satisfaction Guaranteed
At Radiant Resume Services, your 100% satisfaction is our goal. We will use our experience and training, in good faith, to create professional resumes, career marketing documents, and coaching that will cause your unique qualities to radiate and shine in your given field. We want you to be satisfied and we will work with you toward that end. Every resume and cover letter includes revisions for your satisfaction.
Take the 1st Step to Your New Job
Contact us or call 412-453-6092 or 910-518-0048
Schedule a FREE, no obligation 30-45 minute resume or curriculum vitae and job search consultation