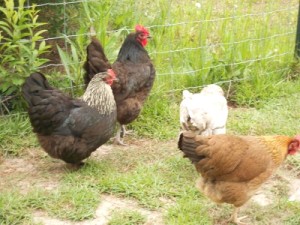 I've traveled to and spent time in: Ireland, South Africa, Australia, Jamaica, Puerto Rico, Mexico, and Canada.
I like growing culinary and medicinal herbs and flowers
I love to cook gourmet food
I'm a nationally published knitwear designer and Blue Ribbon winner
I like visiting the ocean and the mountains
Outdoor interests include kayaking, walking, and cycling
Raising a gorgeous flock of backyard chickens that lay the BEST eggs ever
I'm married and have two wonderful grown children and an adorable grandson
I enjoy creative writing and poetry you can find a little of my poetry here
I listen to classical music but also enjoy early jazz, big band, and a 'lil country music
The most beautiful and interesting city I have visited is Cape Town, SA
The craziest thing that has happened to me is being licked by a bear while sleeping
If you're new here, subscribe to the email list, get a super helpful job search report, and tips and tools in your inbox. We never share your info and hate spam as much as you do.
You can subscribe below in the Footer or on the Sidebar to the right.
Thanks for visiting!