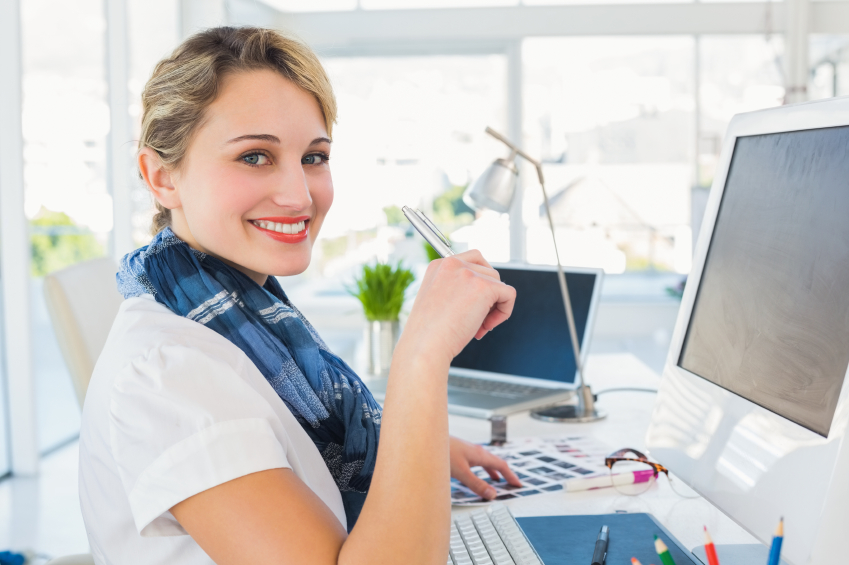 With so many people offering resumes for $45 to upwards of $4,000 how can you tell which one to hire? Why hire a professional resume writing service? Here are some things to consider.
Even if you are the "perfect" candidate for a position, someone less skilled might get the job of your dreams because their resume was written more skillfully. It happens all the time. Many people think that since they know their jobs well and have adequate (or even excellent) communication skills, they can prepare their own resumes.
But when writing about themselves, people tend to undersell the "product." In addition, a full 98% of resumes created by unskilled professionals lack several of the most important ingredients. As a result, many opportunities are missed.
Some job seekers regard the resume as "just a piece of paper." But in today's highly competitive job market, where the typical nationally advertised position will receive literally hundreds of responses, it takes an effective resume to get interviews.
Think of it this way – a $1 bill and a $1,000 bill are both "just paper," too. But like a resume their value is determined by what is written or printed on that piece of paper. Your resume is one of the most important documents you will ever create. This "make-or-break" marketing tool is what stands between interview or pass-you-by.
Common Resume Pitfalls
Did you know that many resumes, written by nonprofessionals, have the following errors in common?
Omit important information or strategic sections
Include irrelevant or ill-advised information
Lack sufficient keywords
Fail to emphasize transferable skills
Lack a specific career focus
Use tired looking page design
Are "task-oriented" as opposed to "achievement-based."
An Investment in Your Future
A professionally prepared resume is an investment in your future earning power and career happiness. Professional resume writers have the experience and skills necessary to present applicants from diverse industries, career fields, and experience levels at their very best. They know how to set you apart from the competition, ensure that your resume gets read, and prompt the reader to take action by calling you for an interview.
Benefits of Hiring a Professional Resume Writing Service
Here are just a few of the many benefits you can receive when you hire a professional resume writing service.
Expert resume writing: the resume writer holds a certification by an organization/s that is well known in the industry and has passed rigorous education and testing requirements. Posey Salem is a Certified ADVANCED Resume Writer and holds the distinction at the GOLD Level which only a handful of resume writers can claim. She achieved this distinction less than a year from when she opened Radiant Resume Services.
Professional editing and creative design skills
Objectivity and expertise to play up your strengths, downplay your weaknesses, and position you for interview success.
Precise know-how to target your career and industry correctly.
Experienced professionals who have passed rigorous resume industry exams or who are actively working toward those certifications.
Work with individuals who have demonstrated their commitment by obtaining ongoing training that keeps them "current" with resume writing and career industry standards.
Receive job search, interview and salary negotiation strategies.
Receive professional quality, winning resumes, cover letters and related job marketing documents with consistent design elements for a polished appearance.
The know-how to solve tough job search challenges.
Strategies to help you succeed in transitioning to a new career.
Writing and design to help you to stand out from the crowd.
Why Should You Hire a Member of a Career Industry Association?
Hiring a member of a career industry professional association, like the NRWA (National Resume Writers Association), CDI (Career Directors International) or PARWCC (Professional Associations of Resume Writers and Career Coaches) will maximize your resume's results and your job search success. Firms with membership in professional associations, offer you the distinct advantage of top-quality writers who remain on the cutting-edge of resume writing. These associations provide continuous educational, mentoring, and training opportunities for its members, so you can be confident that your resume will be expertly prepared.
Resume writers across the country and around the world, who are serious about their profession are members of one or more professional organizations. Posey Salem and Radiant Resume Services is a member of the following career industry organizations and proudly displays their logos on this website:
Why should you hire a professional resume writing service? By partnering with a professional resume writer, you can realize your career and job search dreams and overcome many of the challenges.
Contact us today so that we can help you SHINE brighter!
The content of this post was adapted from the NRWA's brochure, Why Hire A Professional Resume Writer?