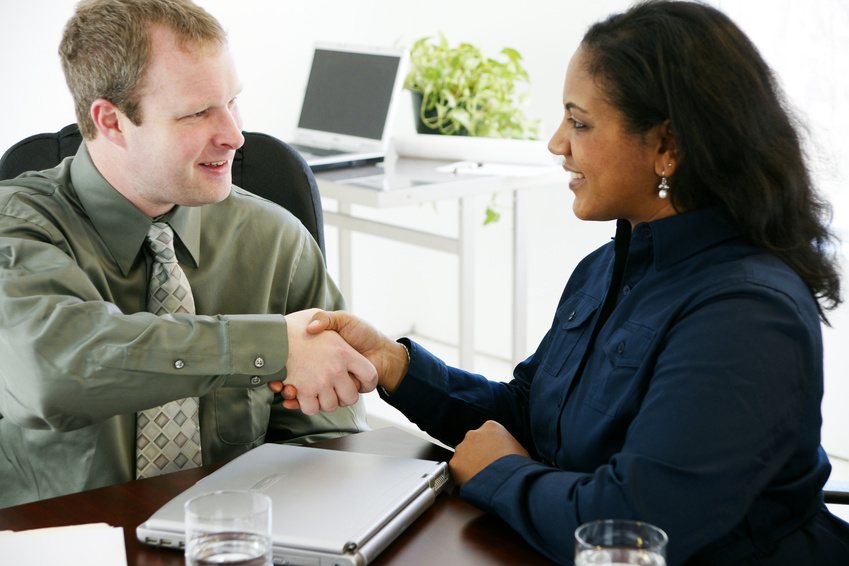 Job interviews are so important but can be stressful.  In today's post I share three more tips to better job interview preparation:
Know what type of interview to expect
Know who will be conducting the interview
Completing the employment application at home
These are three ways you can shine brighter, be more confident, and successful at your next job interview. Read more so you can:
Reduce your stress level
Be better prepared for your job interview
Feel less rushed, hassled and in more control of the situation
Come across as a professional who is considerate of others
Be more knowledgeable about the company/business and the people who will participate in the interview process
Focus on making a positive impression during your interview
What to Ask When Making the Job Interview Appointment
There are a number of things you should know before you show up for your job interview. The best time to start gathering this information is when you make the interview appointment. In part one of this series we shared three great tips; you can read them here. Today, we have three more that you should inquire about and write down when making your interview appointment:
Ask What Type of Interview Setting Will be Used
Businesses today use a variety of methods to facilitate job interviews. The most common methods are:
Long Distance Phone or Skype Interview
In-person one-on-one Interview
In-person Interview Panel
Interview Panel — Multiple Appointments Same Day
Lunch or Dinner Interview
Gather Contact Details
When making your job interview appointment, ask how their interview process works. If you learn that you will be meeting with more than one person, try to get their names on the phone.
Next, do some research on the company website or call back and talk with a receptionist or staff person to gather the contact information for each name you were given. Then you can use this info to send each of them a thank you note after the interview.
Correct title and spelling of their name
Email address and business mailing address
Next, search the company website and LinkedIn to learn more about the people who will participate in the interview process. Doing so will help you to be a little more acquainted with them; giving you a distinct advantage.
Employment Application
When you submitted your resume, if the employment application was not included as part of the process, inquire if you can access it online or if it could be emailed to you.
Completing a job application in the quiet and comfort of your home increases your chances for accuracy. You will be more relaxed and will have access to all the information needed to complete the application. Being more relaxed will also improve your handwriting. Take your time and print clearly and legibly. Once finished put the application with the other information that you will be taking to your interview, and submit it when asked to do so. Do whatever you can ahead of the interview to lower your stress level and increase your confidence, and that's a really good thing.
Be on the lookout for the next installment in this series, "Three Tips to Better Job Interview Preparation" Part 3.
Ace Your Next Interview
You have a job interview scheduled, great! Do you have an interview strategy? Do you know how to answer the top 5 most asked interview questions? Do you have employment obstacles and do you know how to respond positively? Do you know what questions are essential for you to ask? Get the job interview help you need. Contact me today to schedule a job interview strategy session. Together we can map out a plan so you can shine brighter and ace your next interview!